For millions of men around the world, penis size is an issue that can harm self-esteem, relationships and other issues throughout everyday life.
From €99 / $125 / 99£ / 149 AU$-CA$

1 Million satisfied users
The medical principle of traction
Through 4 to 6 months of treatment, men report an average:
Length increase of the penis from 3 to 4 centimeters (1.2 to 1.6 inches) in erection
Up to 4 centimeter (up to 1.6 inches) increase in flaccid state
Girth increase of up to 1.5 centimeter (0.6 inch)
Up to 60% correction in penile deviations or curvatures
From traditional African tribes stretching lips with weighted discs to plastic surgeons stretching skin for grafts, traction has been employed for centuries as a way to stretch parts of the body. Andropenis employs a similar method for penile enlargement as penile tissue is especially susceptible to traction.
The small and discreet Andropenis device fits underneath your clothes so you can apply gradual 600 to 1500 gram (1.3 to 3.3 pounds) traction force to your penis throughout the day, without disrupting your daily routine. By impacting penile tissues like the suspensory ligament, corpus cavernosum and others, Andropenis promotes a long penis throughout the day.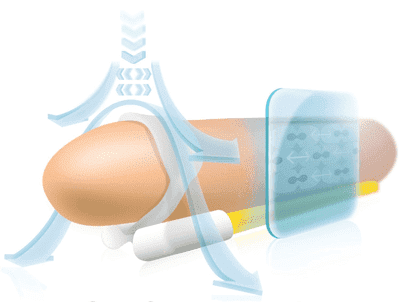 What makes Andropenis stand out from all the rest are:
Results corroborated by numerous medical studies
A non-intrusive mechanism of action
No reliance on drugs or herbal supplements
Four unconditional facts

Medical backup – safe and effective treatment
Scientific assessments – results backed by clinical studies by urologists from around the world
Manufacture standard – certified 
Quality standard – maximum confidentiality, 24/7 customer service

25 years of industry experience
2 Months Money back Guarantee
Discreet and fast shipping
Warehouses in USA and Europe
Special offer from the manufacturer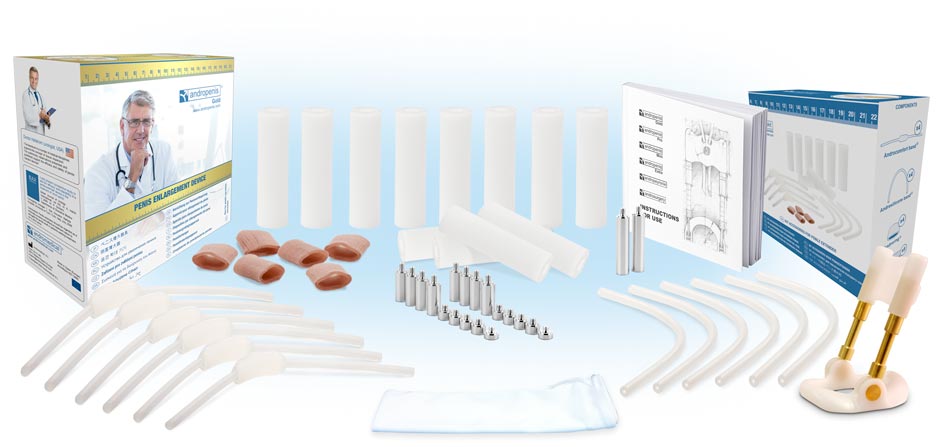 Price from €99 / $125 / 99£ / 149 AU$-CA$.