POST-SURGERY PENIS EXTENDER
A simple & effective penis shortening prevention
Penile Enlargement Process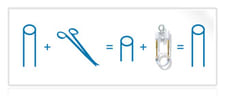 After any surgery, a scar forms. After a certain period of time, the scar begins to contract, initiating a process called scar retraction. After such predicaments, penile enhancement is sought after by patients
The retraction of the scar makes the area where the surgery took place shrink and become smaller.
With the process described above, scar retraction in urological surgeries results in penile shortening, making a man's penis noticeably smaller than before the surgery.</p
However, there exists a non invasive therapy which allows one to stop scar retraction after a penis surgery. Andropenis, the penile extender which works with the force of traction, is a solution for stopping scar retraction and penis shortening. The apparatus has vast medical recognition and has been proven in numerous clinical studies which attest to its efficacy and safety in correcting penile curvatures, enlarging the penis, and preventing scar retraction after penile surgeries.
Men who have undergone urological surgery of any kind are at risk of suffering from penile shortening or penile retraction. You could lose one or two inches. Doctors recommend penile augmentation and the Andropenis device in order to prevent post-surgical retraction. In other words, the use of the Andropenis extender keeps the penis from moving up into the body as a result of surgery. There are several surgical interventions that will shorten the penis.
Andropenis© can be used to prevent shortening after the surgeries below:
Surgery for Prostate Cancer in phases T1 or T2.
Surgery for the correction of congenital curvature.
Surgery for the correction of Peyronie's disease. (Virtually 100% of cases studied showed a shortening of the penis of 2 or 3cm)
Penis Enlargement Surgery
Penile Implant Surgery
Surgery in case of penile Traumatic Lesions
Urethral Narrowing Correction
Surgeries for urinary incontinence, cancer of the bladder, and surgery to heal traumatic bladder lesions.
All of the mentionned surgeries may cause the shortening of the penis. One of the effective ways to avoid penis retraction after these surgeries is by using a product such as Andropenis.

Managing penile shortening after Peyronie's disease surgery
European Society of Andrological Urology (ESAU) and European Society for Genito-Urinary Reconstructive Surgeons (ESGURS) are full members of the EAU Section Office.Thursday, 25 October 2007. Dr Moncada, Madrid (ES). 10th Congress of the European Society for Sexual Medicine (ESSM). Dr Moncada, 25 – 28 November, 2007. Lisboa Congress Center, Lisbon, Portugal.

Managing penile shortening after Peyronie's disease surgery
11th World Congress of the International Society for Sexual and Impotence Research. Oct 17th-21st, 2004. Buenos Aires, Argentina. 7th Congress of the European Society for Sexual Medicine. December 5-8, 2004. London, UK. Moncada, I.; Jara, José; Martínez-Salamanca, J.I.; Cabello, R.; Hernández, C. Urology Unit. Hospital Gregorio Marañón, Madrid. Spain.
USA 800-246-1387
Canada 800-246-1387
Mexico 01-800-099-0391
Australia 1-800-002-619
UK 0808-189-0326
Deutschland 030-30806288
Nederland 020-241-0955
France 0800-910-078
España 91-198-17-40
Italia 02-9475-0304
日本 0800-888-2609
Israel 1-809-494-234
الإمارات 519-4440-8000
العربية السعودية 4042-844-800
World +1-646-568-7796

Andromedical America-Asia
410 Park Ave, New York, NY 10022, USA
Andromedical Europe-MEA
6 Gran Vía, 4th, 28013 Madrid, Spain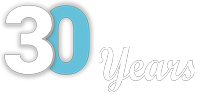 General Disclaimer / FTC Disclosure: Results discussed on this website are understood to be "generally expected results" in compliance with all FTC requirements. Any extraordinary results experienced by any individual are specified according to the scientific study that endorses it explicitly. Results will vary with each individual. Statements on this website have not been evaluated by the Food and Drug Administration. Always read the product directions before use. As with other products, seek professional advice before using if you suffer material allergies and consult your doctor or pharmacist if you have an underlying medical condition or if on medication.